Bimetallic Thermostat
CS-K4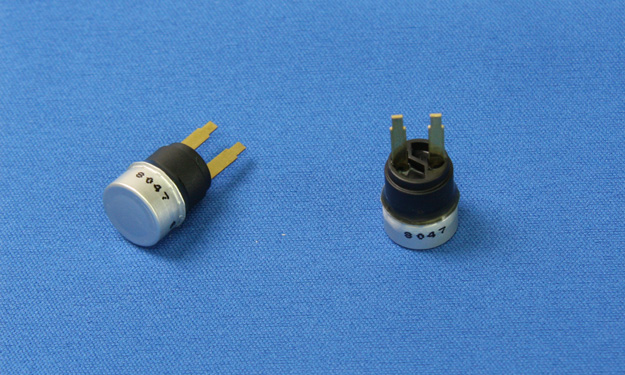 Highly Reliable, Air Temperature Sensing Thermostat
A temperature switch designed for fixed temperature thermal sensors of fire alarms. The best structure for quick air temperature sensing is adopted.
Applications
Fire-alarm system
Fixed temperature thermal sensor
Feature 1
This product provides the fastest thermal response characteristic in gas-phase.
Feature 2
It has a highly reliable contact structure dedicated to low voltage/low current.
Feature 3
"NO"(normally open) sturucture with no electric consumption in their normal status (unactuated) is adopted.
Specifications
Type
Single pole - single throw
Rated Current
DC/AC30V
200mA
Operating Temperature
Any temperature up to 100°C can be specified.
Automatic Reset Temperature
Any value can be specified within the range that satisfies the differential.
Differential
10deg or more
Temperature Tolerance
OFF temperature : ±3°C or more
ON temperature : ±5°C or more
Endurance
10,000 cycles
Dielectric Strength
AC500V 1min
or
AC600V 1sec
Insulation Resistance
10MΩ or more(DC 500V)
Heat Resistance
100°C