Bimetallic Thermostat
CS-1, CR-1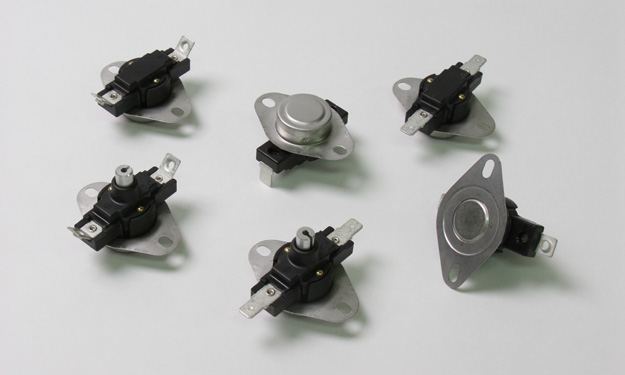 High-Current Capacity Thermostat
Designed to have larger electric ratings than CS-7. It is designed to be used at up to 35A / 250V AC. It can be used to control large appliances and prevent excessive temperature rise in them.The CR-1 is a high-current capacity, manual reset type that will not automatically reset at room temperature once it has functioned, same as the CR-7.
Dimensional Drawing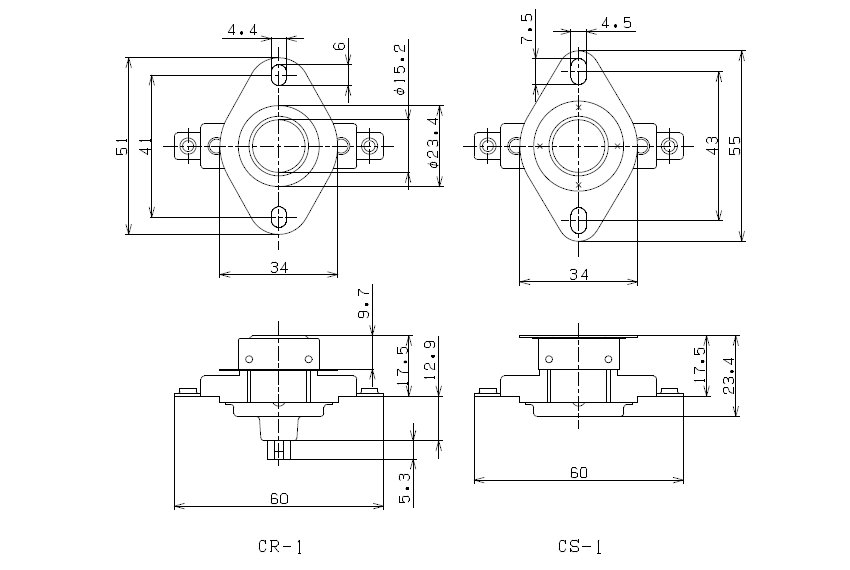 Approved by:
UL
Compliant
(CS-1,CR-1)
CUL
VDE
JET
Compliant
(CR-1)
CSA
Compliant
(CS-1)
TUV
SEMKO
SAA
CQC
Applications
Gas water heater
Electric water heater
Industrial air conditioner
Feature 1
M4-screw type and FASTON #250 type are available for connections with the thermostat.
Feature 2
This has the largest electric rating as a bimetal disc thermostat.
Specifications
Type
Single pole - single throw
Rated Current
AC125/250V 35A
Resistive load
Operating Temperature
[CS-1]
-20〜150°C

[CR-1]
60〜150°C
Automatic Reset Temperature
[CS-1]
Any value can be specified within the range that satisfies the differential.
Differential
[CS-1]
Minimum 10deg
Standard 15〜25deg
Temperature Tolerance
±3°C or more
(Standard : ±5°C)
Endurance
[CS-1] : 10,000 cycles or more
[CR-1] : 1,000 cycles or more
Dielectric Strength
AC1,500V 1min
or
AC1,800V 1sec
Insulation Resistance
100MΩ or more(DC 500V)
Circuit Resistance
50mΩ or less
Heat Resistance
150°C