Bimetallic Thermostat
CR-7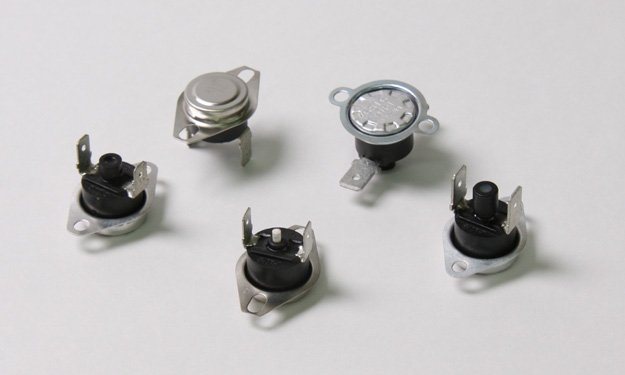 Manual Reset Type Thermostat
Manual reset thermostat, in the type of CS-7, used in a wide range of applications for prevention of excessive temperature rise.Manual reset type will not be automatically reset at room temperature once it has functioned. It can be reset (turned ON) by pressing RESET button to restart the equipment.
Dimensional Drawing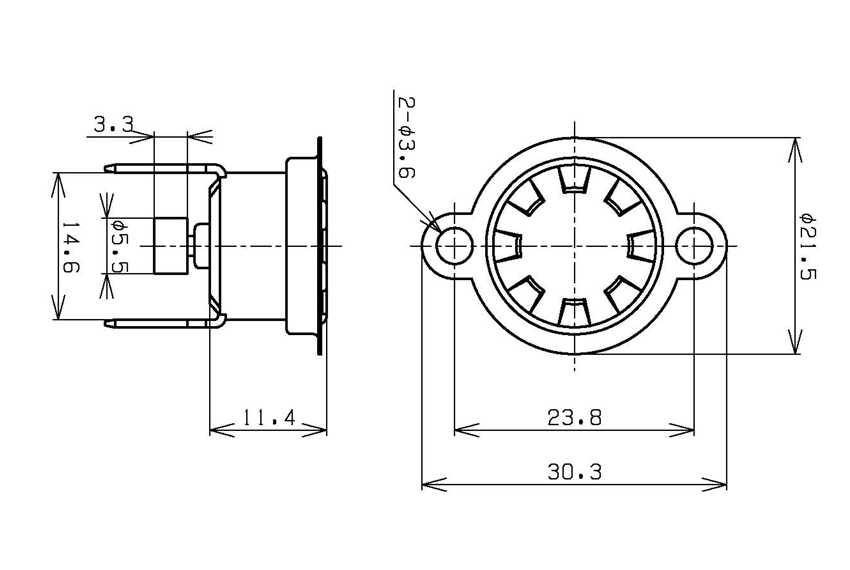 Approved by:
UL
Compliant
(CR-71,CR-73,CR-7T1,CR-7T3)
CUL
Compliant
(CR-7T1,CR-7T3)
VDE
Compliant
(CR-73)
JET
CSA
Compliant
(CR‐71,CR-73)
TUV
Compliant
(CR-7T1,CR-7T3)
SEMKO
SAA
CQC
Applications
Drinking water dispenser
Printer
Copier
Slot-vending machine
Vacuum cleaner
Electric kettle
Projector
Feature 1
A variety of line-ups of terminals, caps, attachment fittings, RESET buttons are available. The best specifications can be chosen by combining options that meet your needs.
Feature 2
After functioned, it can be used again by pressing RESET button.
Feature 3
With regard to current rating, standard type, microcurrent type, and high-current type are available.
[Microcurrent type]
CR-7L
[High-current type]
CR-7SC
Feature 4
With regard to operating temperature, standard type (MAX150°C) and high temperature type (MAX220°C) are available.
[High temperature type]
CR-7T1, CR-7T3
Specifications
Type
Single pole - single throw
Rated Current
[Standard type]
AC125V 15A DC12V 10A
AC250V 7.5A DC24V 5A

[High-current type(CR-7SC)]
AC125V 20A
AC250V 10A

[Microcurrent type(CR-7L)]
AC250V/DC24V or less
200mA or less
Resistive load
Operating Temperature
150°C or less
Any temperature can be specified (220°C or less for High temperature type).
Temperature Tolerance
±4°C or more(Standard : ±5°C)
Endurance
1,000 cycles
Dielectric Strength
AC1,500V 1min
or
AC1,800V 1sec
Insulation Resistance
100MΩ or more(DC 500V)
Circuit Resistance
50mΩ or less
Heat Resistance
150°C

[High temperature type]
180°C