Bimetallic Thermostat
CH-19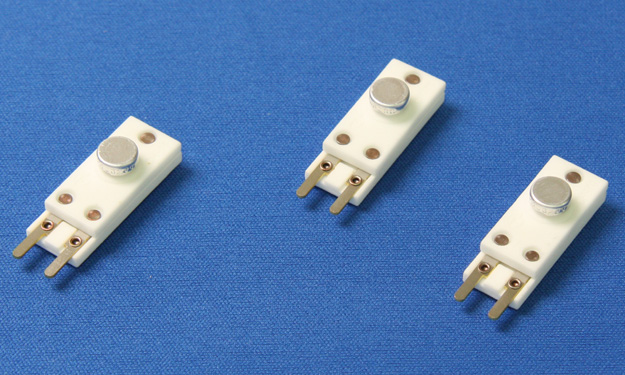 Super-Quick Thermal Responsive, One Shot Type Thermostat
Excellent performance derived from CH-16, but both terminals on one side. Selection with CH-16 is possible for wiring design flexibility.
Applications
Printer
Copier
Feature 1
One shot type thermostat, a version with the terminal configuration of the CH-16 modified. It can function only once and will no longer be reset after functioned, same as a thermal cut-off.
Feature 2
Welding-type is used for the terminal connection.
Specifications
Type
Single pole - single throw
Rated Current
AC250V 17A
Resistive load
Operating Temperature
220〜280°C
Temperature Tolerance
±7°C or more
Endurance
1shot
Dielectric Strength
AC1,500V 1min
or
AC1,800V 1sec
Insulation Resistance
100MΩ or more(DC 500V)
Circuit Resistance
50mΩ or less
Heat Resistance
240°C