Bimetallic Thermostat
B-2, CS-7TA-35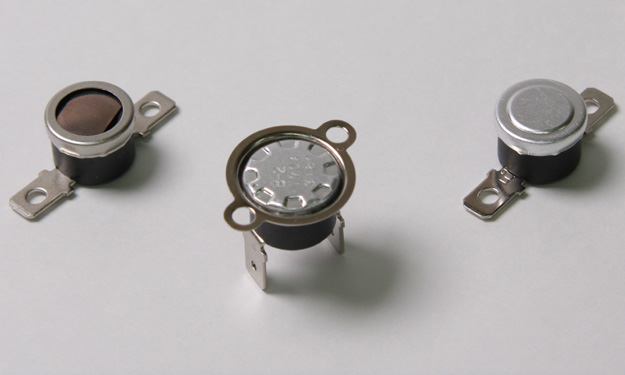 One Shot Type Thermostat
In the same size as CS-7, the design is dedicated to one shot. This type is commonly used for prevention of excessive temperature rise in the office automation equipment. Especially, it is featured by excellent thermal response when non-contact type is used.
Dimensional Drawing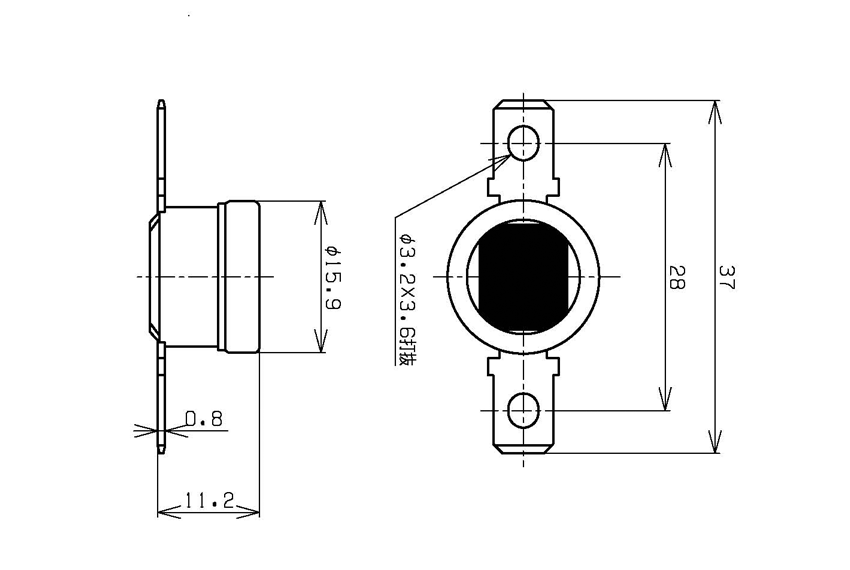 Approved by:
UL
Compliant
(B-2, CS-7TA-35)
CUL
VDE
Compliant
(B-2)
JET
Compliant
(B-2)
CSA
Compliant
(B-2)
TUV
Compliant
(CS-7TA-35)
SEMKO
SAA
CQC
Applications
Printer
Copier
Clothes dryer
Microwave oven
Feature 1
One shot type thermostat developed on the basis of the CS-7. It can function only once and will no longer be reset after functioned, same as a thermal cut-off.
Feature 2
Operating temperature can be arbitrarily set, in contrary with conventional thermal cut-off that has only limited operating temperature. It is excellent in aging deterioration in high temperature atmosphere compared with conventional thermal cut-off.
Feature 3
Contact type that is used in direct contact with a heat source and Non-contact type that is used with a clearance from a heat source are available with excellent thermal response.
Feature 4
The specifications of the temperature range and the terminals are subject to limitations under the safety standards.
Specifications
Type
Single pole - single throw
Rated Current
[B-2]
AC125/250V 25A(〜150°C)
AC125/250V 15A(150〜190°C)
Subject to limitations under the safety standards.

[CS-7TA-35]
250V 17A
Resistive load
Operating Temperature
Any temperature up to 220°C can be specified.
Subject to limitations under the safety standards.
Temperature Tolerance
±5°C or more
Endurance
1shot
Dielectric Strength
AC1,500V 1min
or
AC1,800V 1sec
Insulation Resistance
100MΩ or more(DC 500V)
Circuit Resistance
50mΩ or less
Heat Resistance
180°C