Bimetallic Thermostat
B-1, HB-1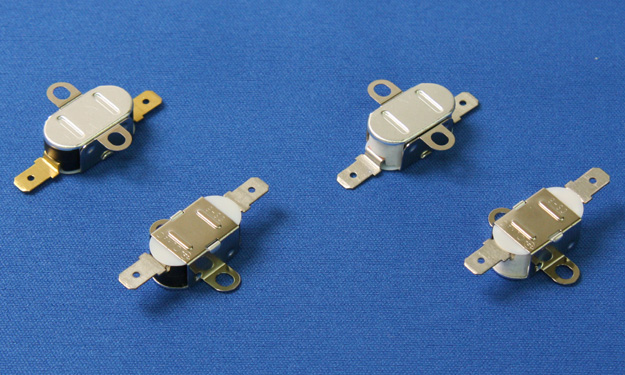 Compact, High Capacity, High Temperature (HB-1), One Shot Type Thermostat
The design is dedicated to one shot on the basis of the the CS-8.Enabling space-saving installation, it can be used mainly in substitution of thermal cut-off.It is designed to be used in the applications in a wide range of temperature from low temperature to high temperature.
Dimensional Drawing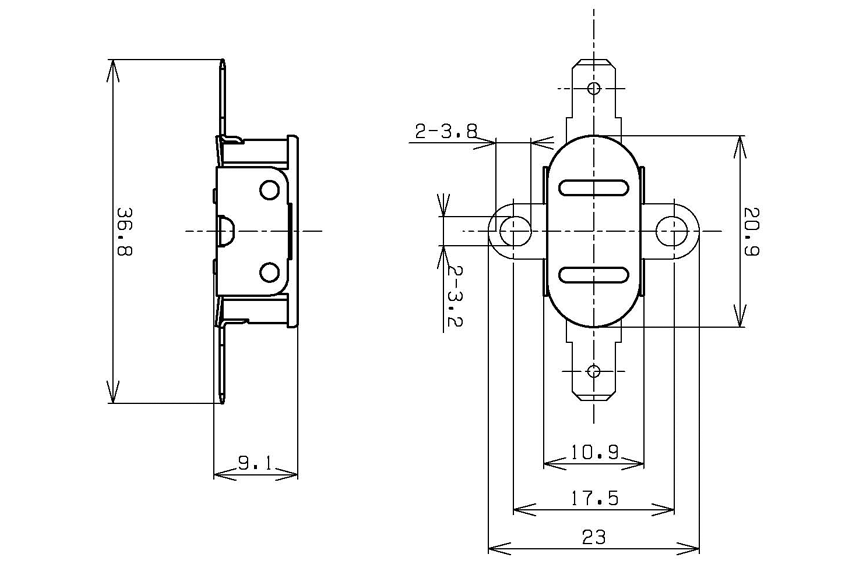 Approved by:
UL
Compliant
(B-1,HB-1)
CUL
Compliant
(HB-1)
VDE
JET
CSA
Compliant
(B-1)
TUV
Compliant
(HB-1)
SEMKO
SAA
CQC
Applications
Microwave oven
FF space heater
Oil fan heater
Iron
Humidifier
Kitchen garbage processor
Feature 1
One shot type thermostat developed on the basis of the CS-8. It can function only once and will no longer be reset after functioned, same as a thermal cut-off.
Feature 2
Any desired operating temperature can be specified, while a thermal cut-off has only the finite operating temperature. It is more excellently resistant against age deterioration in high temperature atmosphere, compared to a thermal cut-off.
Feature 3
Space-saving installation is enabled. HB-1 with a ceramic casing can be also used in applications in high temperature areas.
Specifications
Type
Single pole - single throw
Rated Current
[B-1]
AC125/250V 15A

[HB-1]
AC125/250V 16A
Resistive load
Operating Temperature
Any temperature up to 150°C (280°C for HB-1) can be specified.
Temperature Tolerance
±5°C or more
Endurance
1shot
Dielectric Strength
AC1,500V 1min
or
AC1,800V 1sec
Insulation Resistance
100MΩ or more(DC 500V)
Circuit Resistance
50mΩ or less
Heat Resistance
150°C
(HB-1 200°C)